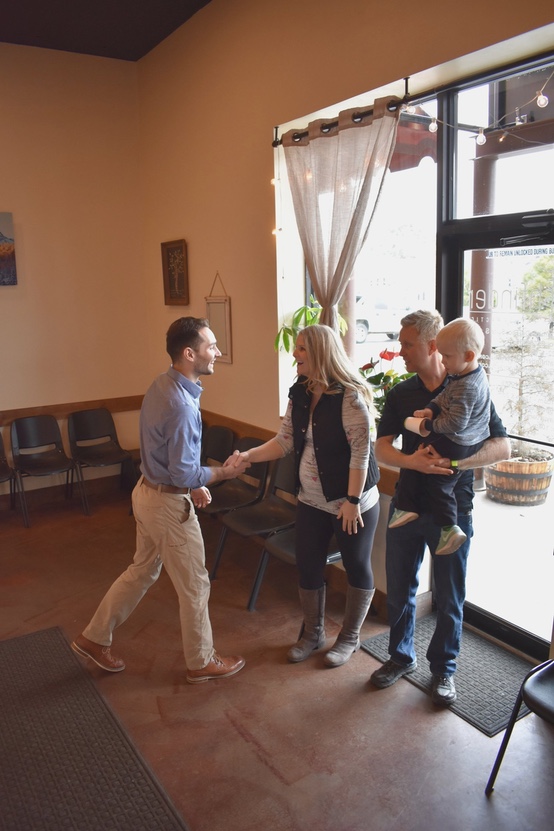 When you first arrive at Trailhead, you are greeted and given paperwork to fill out. If you have not already completed our online forms, this generally takes about 5-10 minutes.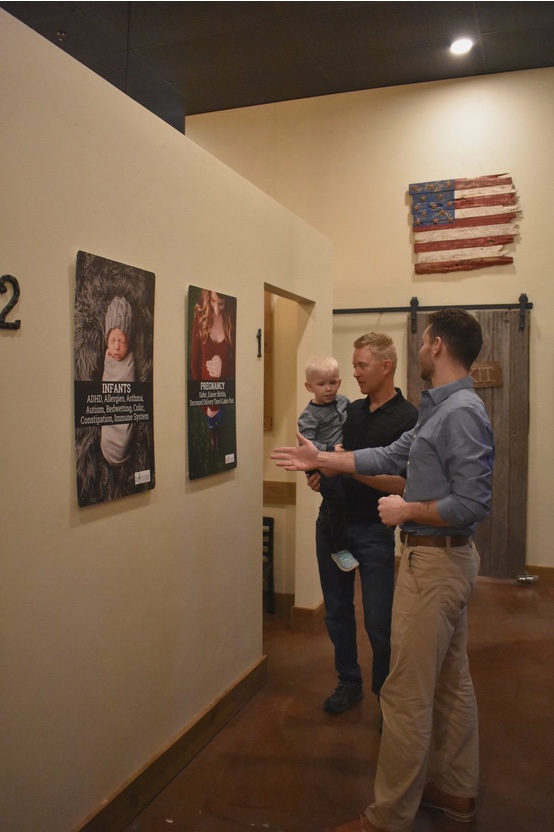 After filling out your paper work, you're given a quick tour of the office where you can ask questions and meet our team.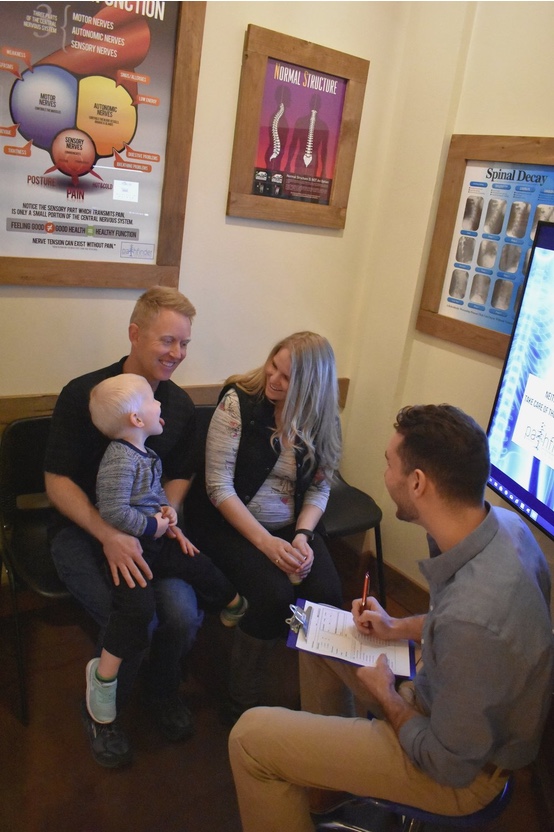 Following your tour, you will sit down with us for a one-on-one healthcare consult. We will talk about your current issues, past health concerns, goals for recovery, and other personal history concerns so we can provide the very best care. This is your opportunity to ask any questions you may have and learn more about Trailhead, your health, and chiropractic care.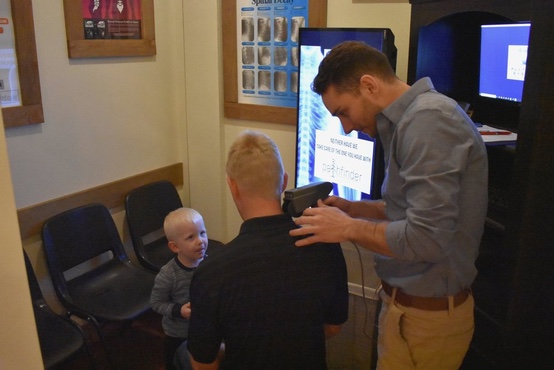 We utilize the most up to date and reliable technology in the field to evaluate the location and severity of stress and nerve interference present. Our goal is to discover the root cause of any dysfunction within your body, so we can provide the best possible care you need and deserve.
chiropractic postural x-rays
While not always necessary, your final step in your initial office visit is to have digital x-rays. Conveniently located in our office, our x-ray setup is safe, professional, and cost-effective. This allows the doctor to get an exact assessment of your spine and problem areas. To see is to know, and not to see is to guess!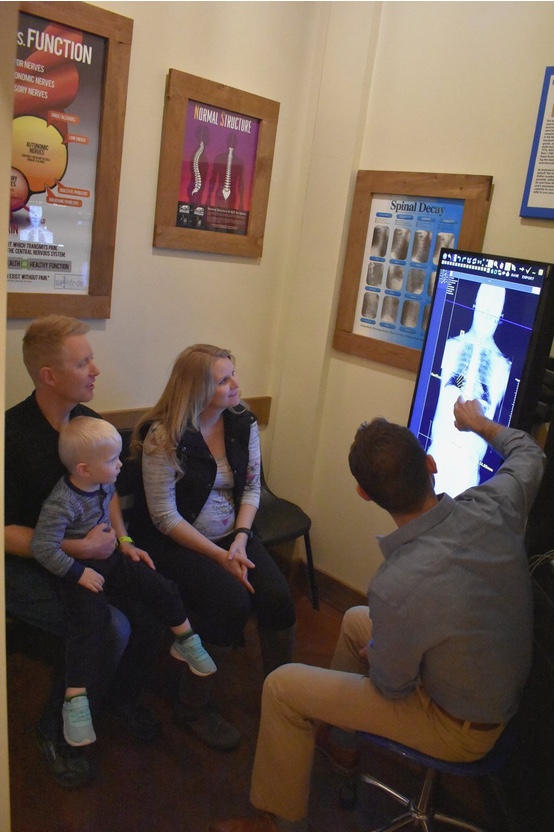 Following your first appointment is the Doctor's Report. During this report, Dr. Tom shares more information on chiropractic, health, and expectations of care. Following this, we will review findings from your assessment and x-rays, and discuss your individualized recommendations for care.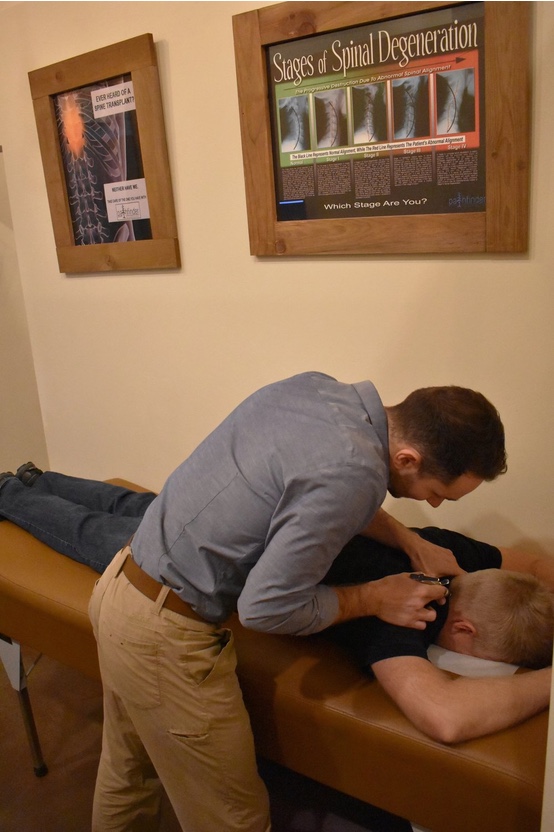 After your Doctor's Report you will have the opportunity to receive your first specific chiropractic adjustment from Dr. Tom. Chiropractic adjustments at Trailhead are gentle, specific, and benefit everyone from newborns to seniors, and everyone in between!
Patience is essential—while some see improvements right away, others take more time. Understand, Rome wasn't built in a day, symptoms don't arise in a day, and healing doesn't take place in a day. With the proper time and repetition we will see you reach your health goals and break free of any health burdens you may have.
Please know, that at first some temporary stiffness and discomfort are normal. These healing sensations are a sign of your body correcting itself as nervous system function is restored.
For more information, contact Dr. Tom at Trailhead Chiropractic in Glenwood Springs today!